Always Friendly – Always Authentic – Always People First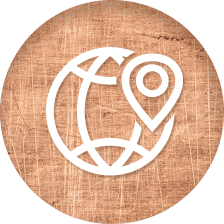 Local Experiences
Whether you're making fresh pasta with a local mamma or tasting wine in a medieval square, your trip will brim with authentic Italian experiences — vetted by real Italians. We don't just show you the sights, we help you to unlock the Italy few tourists ever get to know. Glimpse Italy through local eyes.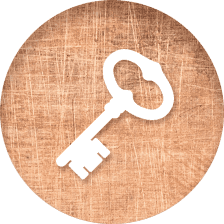 Insider Access
Our family of travel experts spends months each year nurturing relationships with the country's top memory-makers – including family-run vineyards, local cooks, and wow-worthy accommodations. These on-site relationships give you unparalleled access to the Italy beyond the tourist crowds.
Personal Care
Delivering personalized care before and during your trip inspires us. You are not a booking number – you're a person with individual needs. First, we take the time to understand YOUR dream Italy trip. Then, we're here for you every step of your journey – always friendly, always authentic, always people first.
Glimpse Italy Through Local Eyes.
What Our Clients Are Saying About See Italy
"Every single trip that I have planned for with See Italy has been completely seamless—from the planning all the way through the on-site travel. Each of my clients booked with See Italy come back with nothing but praise for the work that we did together creating together their vacation."
L. Hanus, Turtle Moon Travel
"We absolutely adored the ENTIRE experience! Where do we begin? We loved every day trip that you planned for us. We loved the private boat ride to Capri with Lorenzo. Our driver Tony was an absolute favorite! He had the best personality and was extraordinarily knowledgeable about all of the Amalfi Coast. We adored our time making limoncello and learning to craft mozzarella from scratch! Lastly, we were thrilled have a real archaeologist as our guide in Pompeii. Truly a one of a kind trip!"
M. Hohmann, Traveler

"My wife and I have returned from a 2 1/2 week trip to Italy. Without a doubt, it was the best vacation on which we have ever been. We visited Rome, Sorrento, Radda in Chianti, Cinque Terre, and finally Venice. These towns allowed us to see Italy from several different perspective. See Italy provided extremely valuable logistical services and scheduled activities that were so vital to us being able to truly relax and go for the ride. Every guide, driver, and meeting was exactly on time and we were treated like royalty. All who were responsible for us spoke very good English and were gladly helpful and personable. Our favorite activity was a private cooking class in the home of Chef Andrea. See Italy makes it very obvious that these people love their country and they are very happy to share it with you. It was a wonderful trip from start to finish!"
M. Watson, Happy Traveler

"Each guest said how different this tour was from others they have taken. I think we married the classic with the unusual and unique. It gave them something to forward to each day. The trip just flowed so seamlessly with the right number of nights in each location and guides that were so personable and professional. Grazie!"
Mary Jo Gregory  •  Northside Travel

"See Italy is my go to company for Italy. I have partnered with you 3 times and plan on doing so again for future Italy travelers. You make me look so good to my clients. Now, I just need to sign up for one of your trips so that I can experience SEE ITALY for myself. Thank you so much for everything that you do to make sure my clients have a wonderful experience and create memories to last a lifetime."
Judy Smith  •  Travel Treasures

"To my friends at See Italy, grazie mille! Once again you've provided my clients with beautiful 'forever memories' (and made me look like a rock star). My client and her her daughter just returned and sent a glowing e-mail."
Pattie Mitchell  •  Travel Dreams

"Thank you for a wonderful but too quick trip to italy. Everything was perfect and we fit a lot into our 6 full days! Thanks to you and See Italy. We absolutely loved all 4 of our tour guides. I learned so much my brain is exploding. Our cooking class was excellent — we had so much fun with the 6 new friends we met while creating a lovely dinner. The intimate wineries we visited were a highlight. Everyone was so friendly! Again, thank you for making my first trip to Europe so carefree! We will contact you again for sure the next time we can get away again!!!"
Joan Fitzpatrick and Leah Lucas

"We made just wanted to let you know how much we appreciate the work, effort and time you put into planning our unforgettable trip of a lifetime to Italy. We enjoyed everyday. The adventures we experienced on our trip made for many long lasting, good memories to share with our friends. The people and connections you have established are the best Italy has to offer! This made our trip hassle-free — a chance to explore Italy, the land of romance and history. Thanks again for everything. You are a blessing to our life."
Gilbert and Karen Bennett  •  Horseshoe Bay, TX

"Thank you for the update on my clients' time in Italy! They contacted me to say they're having a blast. A travel agent is only as good as her supplier. Thank you for making me look good to my clients!"
Jennifer Poche  •  Poche Travel

"We had a fantastic trip – we couldn't even have imagined the beauty of Italy! All of our tours, drivers and accommodations were top notch! We appreciated See Italy checking in on us at each destination. We wouldn't change a thing about our trip. Seriously – thank you for everything!"
The Casey Family

"All of our tour guides and excursions in Tuscany were excellent. We had a wonderful variety of outing – tastings at wineries, lunch at a cheese farm, cooking with an Italian chef, visiting fabulous old villas, and exploring the countryside. We were definitely seeing the real Italian wine country. See Italy was great — very attentive and able to make last-minute changes. I always felt like they were taking good care of us. It was a fabulous trip!"
Anita Walker  •  Baton Rouge LA

"We loved every minute of our Italy trip. The history… the majesty… the antiquities! The beauty of the Vatican and the Amalfi Coast will be permanently embedded in our memories. The joy of the people was exceptional. From the check-in staff at the hotels to our local drivers, everyone in Italy was welcoming and friendly. Call Laura at See Italy — she will put together a great experience for you! I seem to be telling everyone this lately: every new day seemed better than the last ! You have our ringing endorsement."
Jan Bulgini  •  Traveler

"Today I received a lovely note from my clients — "I literally cried when I saw how beautiful this place is!" Great teamwork, See Italy! I come to you with the ideas and you help me bring it to reality! Between your relationships and my added pixie dust, we make a great team. I don't have to worry about a thing. Every one of your tours is a personal relationship. You're on the ground to help if something happens that I can't resolve. Grazie mille!"
Tammy Murphy  •  VIP Travel Experience (Virtuoso Member)

"I come to See Italy because I know you will present an exciting, educational, and always unique tour for my clients. I would never consider another Italy provider — as they could never rise to the level of professional guidance… from the first call to the itinerary review at the conclusion… Everything was perfect with one exception — they wanted to stay longer once they were there! This was their third trip with See Italy and they're so looking forward to the next experience. When people feel like they're well taken care of and part of the family, they relax and have a fabulous tour. I accept your 'Thank you!' with great humility and say 'grazie!' to you. You're all my heroes! Many, many, many thanks to everyone at See Italy."
Susie Boyd  •  The Travel Society

"My group is currently in Italy and having an amazing time thanks to you and your team! Their driver and guide for the Chianti tour was fantastic! Francesca, their Uffizi and Accademia guide in Florence, was absolutely amazing! Thank you for all your hard work and for making this a fantastic 50th birthday for my clients. Please thank your team on my behalf."
Ashley Duncan  •  Turtle Moon Travel

"The Burns had an outstanding trip. They enjoyed their experience with See Italy very much. I appreciate the service they received. This was my first time working with See Italy but it will not be my last! You have lived up to your reputation. I was fortunate to meet with the Burns and see pictures and hear all about it firsthand. They said it was truly a trip of a lifetime. Thank you and all the staff at See Italy for going above and beyond for our clients."
Ellie Walker  •  Affinity Vacations

"We were thrilled with our trip! I can't use enough emojis or words to tell you how pleased we were with our trip. Every detail was thought of and taken care of. The guides chosen for us were so friendly and knowledgeable. We just soaked up every drop of information they shared. I shared our trip day-by-day on Facebook – and so many people asked who our travel agent was! This was our first trip to Italy and we will definitely be back. We've fallen in love!"
Terri and Larry Kibler

"Thank you, Cinzia. The Ferrantis absolutely love the service from See Italy ! They tell me all the time how much they appreciate the attention to detail and thoroughness of the booking process and itinerary. Bravo!"
L.L.  •  Picture Yourself Traveling

"Thank you for all you do to make me look good. I will certainly never use another tour operator for FITs to Italy again. I'll always contact See Italyfirst! It brings tears to my eyes to see my clients enjoying their hands-on workshop!"
Susan Kelly  •  Luxury Adventure Trips

"As a busy professional, it is difficult to make sense of all of the travel options. Laura and her extended team made the process simple and managed to enable the perfect trip to Italy to enjoy much of what it had to offer as well as sufficient down time to relax and restore the spirit. It was such a joy to have a clear itinerary, feel like friends were only a phone call away and everyone who was part of the trip so attentive and caring. I am truly grateful for all of the time and thought that was put into making this such a special travel experience."
J. Smatt
"THANK YOU! THANK YOU! THANK YOU! Laura, Words cannot describe how much I love the Christmas surprise I received from you this week. Andrea Bocelli is an angel coming to us in song.!! I now have one more CD to add to the collection and it will be serenading me as I bake this weekend.
I need to tell you… each and every one of my clients, who experienced 'your' Italy this past year, could not have been happier with their experience. Their expectations were surpassed and they cannot wait to return. You and your staff have been wonderful to work with and I know my clients will be well taken care of during their travels. You're wonderful, fabulous, gracious, knowledgeable, inventive, generous, nurturing, creative, and a savvy woman with a big heart. I feel blessed to be able to work with you and look forward to more Italy itineraries. Please relay my thanks and appreciation to your staff and may all the blessings of Christmas come to you and your family. Many hugs and thank you again."
Susie Boyd  •  The Travel Society (Virtuoso Member)
"I would like to thank you for making this first trip to Europe so wonderful and pleasant. Since we arrived in Venice every minute of our Italian adventure has exceeded our expectations. The itinerary was vast and included all the must sees. Our tour guides and drivers have been excellent and all your efforts to accommodate my injury have been much appreciated. We soon realized we could count on receiving all the help we needed with transportation and having a wheelchair ready and waiting at every hotel. The hotels you arranged have been excellent as well. We would highly recommend your services!!!"
Cheryl and Greg Nichols

"So many magnificent memories from this trip. We LOVED the Vespa tour in Rome. It took us through the streets of the city and then up the hills to a nearby small town. Our hotel in Rome was just breathtaking. We were happily surprised to be upgraded to two private apartments overlooking the Spanish Steps. One night, we heard a voice singing outside. Stepping onto our terrace, we saw an orchestra and opera in the piazza below! Truly an experience of a lifetime."
Heather Miars

"I intend to use Massoni Travel in the future and will definitely recommend your services to my friends and family. I recently joined an Italian American Spirit Group that meets for dinner once a month and also plans events and trips to Italy. I will tell them at the next meeting how much we enjoyed your services. Also, it was the first time I had a travel agent check on us during the trip – very nice!"
Joan B.

"When we arrived at the Hotel Punta Est we had no idea that our two nights there would be so incredibly memorable. It is the nicest hotel we have ever stayed in! Our guide Patrizia again, was unbelievably talented in her knowledge of the history and area but kind in trying to help Joe find his grandmother's birthplace….After our tour ended Patrizia, who cared enough to ask questions for us took our email address in case she found out anything about Nona in the future. Thank you, thank you for the treasure we will keep in our hearts forever and for your kindness in planning it. And thank you for checking on us each step of the way. That has been so wonderfully reassuring. You are our Travel Agent for life."
Janie and Joe B.

"I want to thank you for the amazing week-long stay in Campania and the Amalfi coast…Our home for the week – Villa Scarpariello – was incredible. I will treasure the memories of the trip for the rest of my life! Our group of fourteen was treated like royalty by all of your staff here in the US and by your connections in Italy…You were so helpful in planning an itinerary that satisfied all of the varied interests we expressed and all of the choices were perfect – especially the restaurants which were all superb! My friends talked about the trip for months. The group now shares a bond that would not have been possible without your enabling them to enjoy, worry-free, the sights and tastes of Campania by so perfectly facilitating all aspects of the trip. Grazie per tutti,"
Vera Messina
"I just received this email from my clients and the only credit I can take… is having you as the tour supplier! Laura Massoni Travel is the only tour supplier I will book Italy with from now on! "Shannon, Andy and I had a FABULOUS honeymoon all thanks to your great efforts!! The tours were all so amazing and insightful, the guides were just wonderful as well! What I really want to thank you for was the private Tuscany Chianti wine tour…that was the highlight of our trip. Andy and I really did have the best time of our lives, we could not of asked for a more perfect honeymoon. Such a great trip planned by Shannon Leblanc. Everything was just so great Shannon 🙂 Thank you"
Mollie J. M. M.

"I just wanted to take a moment to thank you, we haven't left Roma yet and this trip has already exceeded expectations! We love it here in Trastevere and every tour guide has been wonderful and knowledgeable. Please tell Giovanni thank you for me for passing the message along about the souvenirs. Does he have a website or a TripAdvisor profile so I can write a review? We are already hoping we can come back. Igor is making a special trip to the Trevi fountain so he can throw the coin over his shoulder to make sure we return."
Katrina

"We just wanted to the tell you thanks for everything you did to make our trip to Italy so special. It pretty much was a perfect – and perfectly planned – vacation. Rome, Florence, Lucca, loved them all. Paolo and Sabrina were wonderful guides and all of the places we stayed were lovely. You did a great job. Loved Italy. Loved the people."
Mike and Nancy
"Just wanted to let you know how much I enjoyed the Tuscany trip with Ellen and Robin. It was absolutely fabulous! All of the cooking classes were wonderful — each so unique and a joy! The itinerary was planned out very well — included enough variety and yet allow us to have free time too. Even the drivers were great — and flexible especially when we were having so much fun with the chefs. Each day was a delight in going to the market and then cooking with the chef of that day. Each one of the chefs was amazing!
And the hotel we stayed in, Helvetia & Bristol was marvelous! I loved the bathroom which was all marble — it made us feel at home away from home. The service was really wonderful too. It was perfect in location where all the fun place were too — we loved to explore. Laura Massoni did a great job in putting together our itinerary —- just loved it! I would go back in a minute! Thank you"
Cynthina

"Laura Massoni has planned a variety of Italy FIT trips for my clients. Her knowledge of Italy is very helpful in planning not only an Italian vacation but an Italian experience. From hand-picked hotels to cooking classes, private tours, balloon rides and more. I always receive complements from my clients on what a wonderful Italian vacation they had. I highly recommend Laura, not only for her knowledge and suggestions, but also because she is a pleasure to work with."
Doria Gomez  •  Travel by Appointment (Virtuoso Affiliate)

"I love working with Laura Massoni because she makes it so easy for me. I used to research each hotel and put everything together on my own. Now that I use Laura Massoni Travel the work is taken out of it for me. I tell them what I want and the budget and they come up with the ideas for me. Not only the hotels but the guides, the cooking classes, the trains and transfers. My clients come home and rave about their trip! I highly recommend Laura Massoni Travel for all your Italy clients!!"
Judy Schwartz  •  Destinations by Judy (Virtuoso Affiliate)

"I am writing to tell you how wonderful it is to work with your company. We have done several spectacular trips to Italy for our clients through Laura Massoni Travel and from start to end it has been an amazing experience for us as travel consultants and most importantly for our clients. I had an opportunity to do a very high end itinerary to Italy, the clients were very specific that they wanted a very customized experience not a cookie cutter itinerary, they also wanted only private tours, while excited to have this business I really wasn't sure where to start, I then remember this was your specialty! I sent you the clients requests and budget and you handled the rest! It could not have been easier! The clients had a trip of a lifetime with very special extra's you were able to arrange and to top it off you were available to assist them at a time I was not which was wonderful! Due to the huge success of this trip I immediately received a great referral for Italy while a very different trip and budget I sent it to you and again perfection!
I can't imagine booking Italy on my own ever again! I would highly recommend your service to anyone thinking of sending clients to Italy you will help them capture a client for life! I am looking forward to working with you on many trips in 2012. Thanks so much for all you do!"
Sue McCarty  •  West Side Travel Services, Inc.

"We had a great time in Italy! It was definitely a trip of a life time and we can't thank you enough for helping us out. We want to thank you again for your help with our trip to Italy. We couldn't have done it without you! We know who to come to when we want to go back to Italy!"
Chris and Anna Daily
Something To Write Home About
Check out our blog & subscribe to our newsletter
for insider travel tips on the authentic Italy! »