We Translate Your Vision into the Trip of a Lifetime.
Travelers turn to See Italy to access the Italy beyond the postcard places. We handle the research and reservations for you, so you can savor your trip without a care in the world – whether you're looking to honeymoon in Sorrento or to glimpse the splendor of Lake Como.   
In crafting your trip, we consider how you wish to travel. Some travelers want to stroll the medieval streets of Tuscany. Others long to wander Venice's quiet canals. Wherever you go, your trip will reflect your interests—who you are.  
Quality served with care is our mantra. Each year, our staff spends months personally vetting the best in Italian travel – boutique hotels, private-access tours, and soul-touching experiences. For See Italy, quality goes beyond a 5-star rating. It starts with unlocking for you the warmth of the Italian people.
Ultimately, There are Three Reasons Why Travelers Choose to Explore Italy with Us:
Experiences
We help connect you with the real Italy – from picking olives in Chianti to making pasta with grandmothers in Puglia. Because we personally know Italy's top memory-makers, we can give you access to moments you'll never find on google. Do you love art? You can paint Carnival masks with an artisan in Venice! Do you love food? You might make cannoli from scratch at a Sicilian bakery? Do you love magical views? You can hike the Amalfi Coast with a local guide.
Expertise
All of our travel planners are born-and-raised in Italy. This deep understanding of Italy translates into your wow-worthy itinerary—designed just for you. You'll gain access to authentic moments, hidden gems and experiences that few travelers even know about. No confusing trip research. No feeling lost. No regrets – just people who genuinely know you and Italy.
Choice
You don't want the same old trip that trip everyone else books. You don't like tourist traps – surrounded by loud crowds. When you travel, you want to relish – not regret – each precious moment. Our team of experts help you decide which Italy you'll savor on your trip – whether it's slumbering in a castle-hotel in Umbria or sipping prosecco by the sapphire shores of Capri. All along, we make sure your trip honors exactly who you are.
How to Plan Your Dream Italy Trip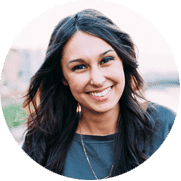 Step 2:
Set up a phone call with your personal Italy expert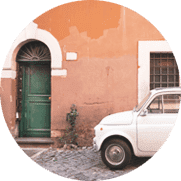 Step 3:
We'll craft a custom journey with you that reflects who you are
Step 4:
Start making memories in the real Italy
Meet Our Team
Laura Massoni
Company Founder & Chief Travel Planner
I was born and raised in Turin, Italy, and moved to San Diego in 1992. This has allowed me to share my Italian culture and heritage with my American friends and family. I am in love with helping North American travelers experience the real Italy that I grew up in. When planning a trip to Italy, I endeavor to help my clients see the world through Italian eyes – accessing the Italian behind the postcard places. I have worked in the travel industry for over two decades. In 2011, I realized that I needed to return to my Italian roots – committing my business to focusing exclusively on Italy. I adore sharing the beauty, authenticity and warmth of my homeland with clients. I now live in Palermo, Sicily, with my family.
Alice Capitolo
Experience Manager
I was born and grew up in Piemonte, Italy — in the beautiful Monferrato hills. My love for foreign languages and traveling started very early. It's why I earned a diploma in Tourism and then graduated from the University of Turin with a Master's in Languages and Translation. After graduation, I started working in my hometown's tourist office before meeting Laura Massoni in 2012. After training in San Diego, side by side with our company founder, I returned to Italy to work as the on-site traveler relations and sales support manager. I care deeply that you will savor an experience of a lifetime while in Italy. I help make this happen by ensuring that all your trip details are seamlessly arranged and that you can communicate with us whenever you need to while in Italy. Sharing the authentic Italy with the world is an honor and a privilege.
Ilaria Gioia
Travel Planner
I was born in Bologna where I graduated from Law School. After working in a law firm, I soon realized that the legal profession was not my calling. So, in 2007, I decided to challenge myself and pursue my passion for different cultures. I left Italy and moved to San Diego, where I worked in Little Italy and studied English for almost two years. In 2009, I came home to Italy and started a little bed-and-breakfast in the heart of Bologna – hosting guests from all over the globe. This experience allowed me to hone my skills in customer care. In 2014, my friend Laura Massoni hired me to plan extraordinary trips and support our travelers in Italy. Always, I strive to guarantee that travelers will leave Italy wowed by the quality of our care and in love with the people and places of my lovely homeland.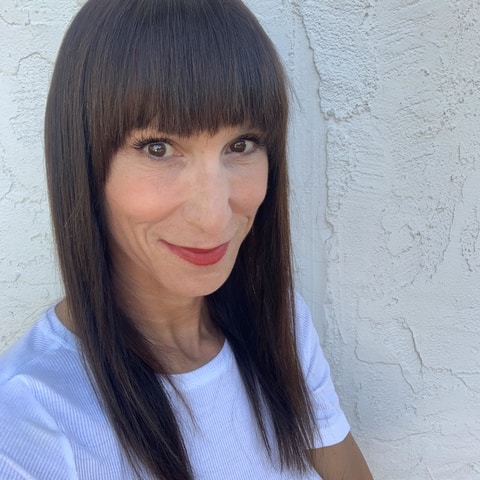 Valentina Losavio
Travel Planner
I was born and raised in Rome, where I graduated from the University of Rome with a specialization in Travel and Business management. I studied ballet for over a decade and danced professionally in Italy and the United States. In 1998, I moved to San Diego and became a certified travel planner in 1999. For years, I worked at Travel Experts as the company's chief planner for Italy and Europe. Since 2006 I have focused exclusively on arranging wow-worthy trips through Italy. I know the importance of proper planning when traveling to Italy. Because I have the knowledge and experience to make your trip stress-free, you can rest assured that you're in expert hands. Your time in Italy will be a relaxed and enriching experience. I help you transform your vision of Italy into memories you'll treasure for a lifetime.
Ivana Libertone
Client Relations
I was born in Campobasso, a small city in the Molise region. Ever since I was young, I've been fascinated by foreign languages. After earning a degree in Foreign Languages & Literature, I began work in the tourism sector. This is when I discovered that the travel industry is my passion! Building unforgettable itineraries, caring for clients and doing all that's possible to create wonderful memories… these are the small things that fill my heart and make me love the work I do. When you love Italy, you love sharing it with the world—our way of life, our traditions and our food! I love sharing authentic experiences – like dining in a neighborhood trattoria in picture-perfect Trastevere quarter – that transform your trip into a memory you'll treasure for life.
Claudia Seghini
Client Relations
I was raised and still live in Palermo, Sicily – along the Northwest coast of the island. After completing a Master's degree in Economics, I lived in Brussels and in Northern Italy. While pursuing a career in accounting far from home, I realized I wanted to follow my passion for foreign languages (I'm fluent in English, Spanish and French) and devote myself to tourism in Sicily — my homeland and first love. Currently, I work with our travelers in Italy and in arranging trip details. I love working on a team at See Italy – we're a real family who support one another.
Monia Cossa
Travel Planner
Travel has always been a passion of mine I have to thank my father for imbuing this in me. I was born and raised in Rome. In my career in this industry, I have overseen the planning, organizing, execution and behind-the-scenes business relations of travel through Italy. I'm a knowledgeable travel professional with immense experience in welcoming North American travelers inside Italy's scenic destinations. When helping a client plan a trip to Italy, I focus always on creating an immersive experience rather than simply helping you to see a sight or two. My goal – always – is to understand your vision and help them access the Italy you've dreamed of.
What Our Clients Are Saying About See Italy
"Every single trip that I have planned for with See Italy has been completely seamless—from the planning all the way through the on-site travel. Each of my clients booked with See Italy come back with nothing but praise for the work that we did together creating together their vacation."
L. Hanus, Turtle Moon Travel
"We absolutely adored the ENTIRE experience! Where do we begin? We loved every day trip that you planned for us. We loved the private boat ride to Capri with Lorenzo. Our driver Tony was an absolute favorite! He had the best personality and was extraordinarily knowledgeable about all of the Amalfi Coast. We adored our time making limoncello and learning to craft mozzarella from scratch! Lastly, we were thrilled have a real archaeologist as our guide in Pompeii. Truly a one of a kind trip!"
M. Hohmann, Traveler
"My wife and I have returned from a 2 1/2 week trip to Italy. Without a doubt, it was the best vacation on which we have ever been. We visited Rome, Sorrento, Radda in Chianti, Cinque Terre, and finally Venice. These towns allowed us to see Italy from several different perspective. See Italy provided extremely valuable logistical services and scheduled activities that were so vital to us being able to truly relax and go for the ride."
M. Watson, Happy Traveler
"Every guide, driver, and meeting was exactly on time and we were treated like royalty. All who were responsible for us spoke very good English and were gladly helpful and personable. Our favorite activity was a private cooking class in the home of Chef Andrea. See Italy makes it very obvious that these people love their country and they are very happy to share it with you. It was a wonderful trip from start to finish!"
M. Watson, Happy Traveler
"All of our tour guides and excursions in Tuscany were excellent. We had a wonderful variety of outing – tastings at wineries, lunch at a cheese farm, cooking with an Italian chef, visiting fabulous old villas, and exploring the countryside. We were definitely seeing the real Italian wine country. See Italy was great — very attentive and able to make last-minute changes. I always felt like they were taking good care of us. We had an absolutely fabulous trip!"
Anita Walker • Baton Rouge, LA
"As a busy professional, it is difficult to make sense of all of the travel options out there. The See Italy team made planning the perfect trip so easy. It was such a joy to feel like friends were only a phone call away. Everyone during my trip so attentive and caring – from the local drivers to the expert guides. I am truly grateful for all of the time and thought See Italy invested in making this such a special experience for us."
Jenny Smatt
"We made just wanted to let you know how much we appreciate the work, effort and time you put into planning our unforgettable trip of a lifetime to Italy. We enjoyed everyday. The adventures we experienced on our trip made for many long lasting, good memories to share with our friends. The people and connections you have established are the best Italy has to offer! This made our trip hassle-free — a chance to explore Italy, the land of romance and history. Thanks again for everything. You are a blessing to our life."
Gilbert and Karen Bennett • Horseshoe Bay, TX
"So many magnificent memories from this trip. We LOVED the Vespa tour in Rome. It took us through the streets of the city and then up the hills to a nearby small town. Our hotel in Rome was just breathtaking. We were happily surprised to be upgraded to two private apartments overlooking the Spanish Steps. One night, we heard a voice singing outside. Stepping onto our terrace, we saw an orchestra and opera in the piazza below! Truly an experience of a lifetime."
Heather Miars
"We were thrilled with our trip! I can't use enough emojis or words to tell you how pleased we were with our trip. Every detail was thought of and taken care of. The guides chosen for us were so friendly and knowledgeable. We just soaked up every drop of information they shared. I shared our trip day-by-day on Facebook – and so many people asked who our travel agent was! This was our first trip to Italy and we will definitely be back. We've fallen in love!"
Terri and Larry Kibler
"I can't adequately convey how magnificent this experience was for me. All the guides were beyond fantastic. I've had dozens of cool experiences in Italy, but nothing compares to this. I'll always be grateful to you and your team for opening my eyes – not only to the wonders of Sicilia, but also to the great work you and your team are doing for guests every single day. Can't wait to get my first booking for See Italy. Hell: I won't even do my own itinerary next time I visit! With heartfelt gratitude and admiration."
Jackie Lamoth • Circa Travel
"My client was so incredibly grateful for their Italy trip. I honestly could hear her crying happy tears for giving her and her family the trip of a lifetime. She absolutely loved your driver in the Amalfi Coast – he was so much fun! And, the boat captain — Giusseppe — took such good care of them. We talked about the trip an hour. I asked her if she would change anything – and she said 'not a thing!' The whole family has been telling everyone about their trip – exactly what we want!"
Eve Hennigan
Something To Write Home About
Check out our blog & subscribe to our newsletter
for insider travel tips on the authentic Italy! »