Memorable Experiences Define the Heart of See Italy
With our on-site connections, you'll savor the Italy locals love. We do the leg work for you – helping you unlock the soul-touching people behind Italy's postcard places. Our experts have spent decades nurturing relationships with Italy's top memory makers. Whether it's our chef in Tuscany countryside or the local boat captain in Capri, you'll come home with new friends throughout Italy. You're not just a guest to us — we invite you inside our big Italian family!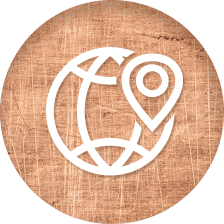 Local Experiences
Whether you're making fresh pasta with a local mamma or tasting wine in a medieval square, your trip will brim with authentic Italian experiences — vetted by real Italians. We don't just show you the sights, we help you to unlock the Italy few tourists ever get to know. Glimpse Italy through local eyes.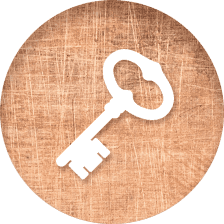 Insider Access
Our family of travel experts spends months each year nurturing relationships with the country's top memory-makers – including family-run vineyards, local cooks, and wow-worthy accommodations. These on-site relationships give you unparalleled access to the Italy beyond the tourist crowds.
Personal Care
Delivering personalized care before and during your trip inspires us. You are not a booking number – you're a person with individual needs. First, we take the time to understand YOUR dream Italy trip. Then, we're here for you every step of your journey – always friendly, always authentic, always people first.
Discover See Italy Weddings »
See Italy By Region
Click or tap on a region on the map to learn more about that area »
Piemonte
Located near Italy's border with France, Piemonte (Piedmont) boasts mountain vistas, rolling green countryside and some of the country's most tempting culinary delights. Home to Italy's former capital, Torino/Turin, Piemonte is also famed for its prized wines—including Barolo, Barbera d'Asti, and Roero. Food-minded travelers here can hunt for white truffles or savor an authentic lunch at a local cheese farm.
Tuscany
Brimming with hilltop towns and vineyard-draped valleys, Tuscany is a must for first-time visitors and experienced Italy explorers. In Tuscany's charming villages, time seems to stand still. Tuscany is famed for incomparable countryside, including the scenic wine country of Chianti and Montalcino. Travelers in Tuscany can make tagliatelle at our chef's villa or relish a carefree day of wine tasting with our sommelier-driver.
Umbria
Umbria is the green heart of Central Italy – home to medieval hamlets, lush vineyards and green forests. Conveniently tucked between Rome and Tuscany, Umbria seduces visitors with its historic stone towns and sweeping valley views. Destinations here include Assisi, Perugia, Orvieto, Spoleto and Spello. History buffs can also explore Etruscan ruins here or stand in awe of Giotto's Renaissance frescoes.
Sicily
Sicily is both Italian and alluringly distinct. As the largest isle in the Mediterranean, Sicily brims with potential memories – including olive-flecked hillsides, dazzling Greek temples, and scenic Baroque cities. Boasting 1,000km of coastline, Sicily is also home to some of Italy's most beautiful (and untouched) beaches. Travelers to sunny Sicily might make cannoli with a grandma in Palermo or eye Mt. Etna from inside Taormina's Greco-Roman ruins.
Lake Como

Savor the soul of Northern Italy by the glittering shores of Lake Como. Whether you crave a day on the lake with a local boat captain or want to bike to a nearby vineyard, the jewel of Lake Como will charm your senses. Scenic towns here include Bellagio, Como, Varenna, Lecco and Cernobbio. Travelers might also explore the grand villas that dot the lakefront or taste olive-oil in the surrounding hills.
Puglia
Puglia is the sun-soaked heel of the Italian boot – brimming with silvery-green olive groves, whitewashed cities and sapphire seas. In Puglia, a calmer way of life – removed from the big city crowds – still thrives. In the countryside, travelers might stroll the stone streets of towns like Ostuni and Martina Franca. Coastal gems include Otranto, Polignano a Mare and Monopoli. Visitors to Puglia can slumber in an elegant trullo or nibble fresh focaccia in Lecce's Baroque squares.
Venice
Built atop 118 islands and laced with countless canals, Venice has no equal in the world for beauty. Hundreds of stone bridges stitch the historic city here together. On the Grand Canal, gondolas glide atop the blue-green sea. Like a scene out of a painting, Venice enchants the eye. Visitors to Venice might stroll quiet streets lined with ancient ristoranti or enjoy a behind-the-scenes tour with a family of glass-blowers.