Memorable Experiences Define the Heart of See Italy
From private departures and custom itineraries, to unique and authentic small group tours, we've got you covered for a trip you'll never forget. We've spent decades nurturing close relationships with Italy's top vendors and best-kept secrets, so that you can taste the Italy locals love. Sit back and relax while we do the work for you and create a dream trip to Italy that's not just full of postcard places, but of the warmth and soul-touching magic of Italy's people. We know what will make your trip truly special, and we've spent a lifetime collecting the best of Italy's hidden gems for you. Whether it's our chef in the Tuscan countryside, or the local boat captain in Capri, you'll come home with new friends and happy faces. Because at See Italy, you're not just a guest to us — you're family!
Private Departures & Bespoke Journeys »
Let us craft the journey you've been dreaming of: from sophisticated luxury to
authentic hidden gems, welcome to our world of unparalleled private travel.
What Our Clients Are Saying About See Italy
"Every single trip that I have planned for with See Italy has been completely seamless—from the planning all the way through the on-site travel. Each of my clients booked with See Italy come back with nothing but praise for the work that we did together creating together their vacation."
L. Hanus, Turtle Moon Travel
"We absolutely adored the ENTIRE experience! Where do we begin? We loved every day trip that you planned for us. We loved the private boat ride to Capri with Lorenzo. Our driver Tony was an absolute favorite! He had the best personality and was extraordinarily knowledgeable about all of the Amalfi Coast. We adored our time making limoncello and learning to craft mozzarella from scratch! Lastly, we were thrilled have a real archaeologist as our guide in Pompeii. Truly a one of a kind trip!"
M. Hohmann, Traveler
"My wife and I have returned from a 2 1/2 week trip to Italy. Without a doubt, it was the best vacation on which we have ever been. We visited Rome, Sorrento, Radda in Chianti, Cinque Terre, and finally Venice. These towns allowed us to see Italy from several different perspective. See Italy provided extremely valuable logistical services and scheduled activities that were so vital to us being able to truly relax and go for the ride."
M. Watson, Happy Traveler
"Every guide, driver, and meeting was exactly on time and we were treated like royalty. All who were responsible for us spoke very good English and were gladly helpful and personable. Our favorite activity was a private cooking class in the home of Chef Andrea. See Italy makes it very obvious that these people love their country and they are very happy to share it with you. It was a wonderful trip from start to finish!"
M. Watson, Happy Traveler
"All of our tour guides and excursions in Tuscany were excellent. We had a wonderful variety of outing – tastings at wineries, lunch at a cheese farm, cooking with an Italian chef, visiting fabulous old villas, and exploring the countryside. We were definitely seeing the real Italian wine country. See Italy was great — very attentive and able to make last-minute changes. I always felt like they were taking good care of us. We had an absolutely fabulous trip!"
Anita Walker • Baton Rouge, LA
"As a busy professional, it is difficult to make sense of all of the travel options out there. The See Italy team made planning the perfect trip so easy. It was such a joy to feel like friends were only a phone call away. Everyone during my trip so attentive and caring – from the local drivers to the expert guides. I am truly grateful for all of the time and thought See Italy invested in making this such a special experience for us."
Jenny Smatt
"We made just wanted to let you know how much we appreciate the work, effort and time you put into planning our unforgettable trip of a lifetime to Italy. We enjoyed everyday. The adventures we experienced on our trip made for many long lasting, good memories to share with our friends. The people and connections you have established are the best Italy has to offer! This made our trip hassle-free — a chance to explore Italy, the land of romance and history. Thanks again for everything. You are a blessing to our life."
Gilbert and Karen Bennett • Horseshoe Bay, TX
"So many magnificent memories from this trip. We LOVED the Vespa tour in Rome. It took us through the streets of the city and then up the hills to a nearby small town. Our hotel in Rome was just breathtaking. We were happily surprised to be upgraded to two private apartments overlooking the Spanish Steps. One night, we heard a voice singing outside. Stepping onto our terrace, we saw an orchestra and opera in the piazza below! Truly an experience of a lifetime."
Heather Miars
"We were thrilled with our trip! I can't use enough emojis or words to tell you how pleased we were with our trip. Every detail was thought of and taken care of. The guides chosen for us were so friendly and knowledgeable. We just soaked up every drop of information they shared. I shared our trip day-by-day on Facebook – and so many people asked who our travel agent was! This was our first trip to Italy and we will definitely be back. We've fallen in love!"
Terri and Larry Kibler
"I can't adequately convey how magnificent this experience was for me. All the guides were beyond fantastic. I've had dozens of cool experiences in Italy, but nothing compares to this. I'll always be grateful to you and your team for opening my eyes – not only to the wonders of Sicilia, but also to the great work you and your team are doing for guests every single day. Can't wait to get my first booking for See Italy. Hell: I won't even do my own itinerary next time I visit! With heartfelt gratitude and admiration."
Jackie Lamoth • Circa Travel
"My client was so incredibly grateful for their Italy trip. I honestly could hear her crying happy tears for giving her and her family the trip of a lifetime. She absolutely loved your driver in the Amalfi Coast – he was so much fun! And, the boat captain — Giusseppe — took such good care of them. We talked about the trip an hour. I asked her if she would change anything – and she said 'not a thing!' The whole family has been telling everyone about their trip – exactly what we want!"
Eve Hennigan
Small Group Tours to Remember
explore our unique and authentic
small group tours »
A Taste of our Unique Experiences in Italy
Discover the beauty of Italy's places & people
with our authentic Italian experiences »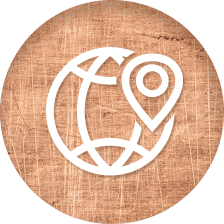 Local Experiences
Whether you're making fresh pasta with a local mamma or tasting wine in a medieval square, your trip will brim with authentic Italian experiences — vetted by real Italians. We don't just show you the sights, we help you to unlock the Italy few tourists ever get to know. Glimpse Italy through local eyes.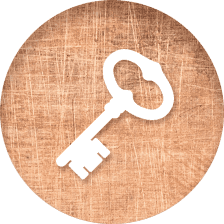 Insider Access
Our family of travel experts spends months each year nurturing relationships with the country's top memory-makers – including family-run vineyards, local cooks, and wow-worthy accommodations. These on-site relationships give you unparalleled access to the Italy beyond the tourist crowds.
Personal Care
Delivering personalized care before and during your trip inspires us. You are not a booking number – you're a person with individual needs. First, we take the time to understand YOUR dream Italy trip. Then, we're here for you every step of your journey – always friendly, always authentic, always people first.
Something To Write Home About
Check out our blog & subscribe to our newsletter
for insider travel tips on the authentic Italy! »